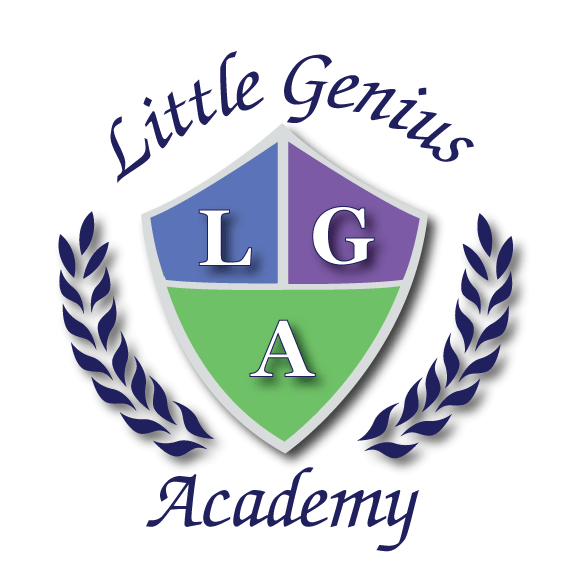 In providing a loving, nurturing environment, our goal at Little Genius Academy Learning Centers is to help your children become confident, independent learners who will develop a strong sense of self-worth, enabling them to make positive life choices.
Little Genius Academy provides a nurturing environment for children and an unprecedented level of training to their teachers, which redefines early care and education programs! We
are committed to providing an environment that fosters healthy cognitive, physical and social-emotional development. We create a classroom community by establishing a relationship among the children, the families, and the teachers. Our programs are based on a sense of respect and belongingness.
We provide highly trained teachers and state-of-the-art facilities and classrooms. The Little Genius Academy curriculum fosters physical growth, cognitive and social-emotional development for your children, incorporating the family and community as an integral component of learning.
Our goal is to EXCEED parents' expectations and ENHANCE children's potential!
We know that the first five years of life have a deep and lasting impact on your child's development, so we're honored to be included in the process of shaping your children's future.
Mrs. Angela who is co-founder of LGA, opened the doors to our very 1st location right her in Metuchen in 2001. Along with a great management team, we strive to build a relationship with not just the children but our LGA families. We are proud to say that many of our teachers have been with LGA for many years. Our teachers are educated professionals that comprehend developmentally appropriate curriculum. The teachers implement monthly lesson plans that go home to each family to foster parent/school communication. All teachers also continue their educational learning each year through a diversity of workshops, seminars and courses through local and state conferences. This further safeguards excellence and cultivates information on the latest child-care theories and practices.
Inspired Education LLC



Owner
Angela Holdren Worth





Founder/Owner