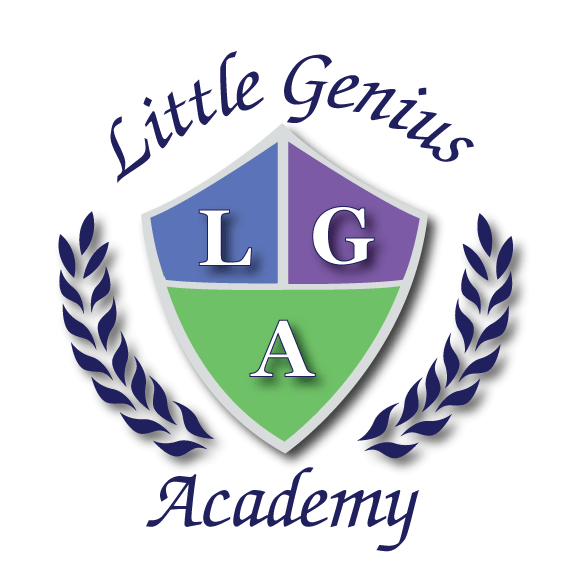 We believe that children thrive when provided a safe and nurturing environment that encourages exploration and creativity. We are committed to providing developmentally appropriate curricular and enrichment opportunities designed to support social, emotional, cognitive and physical development.
At Little Genius Academy, you'll observe:
Children who are intellectually engaged, comfortable and eager to learn

An environment that celebrates individuality and fosters creativity

Love, care and respect for each child

Highly experienced and well-educated teachers who are sensitive to each child's developmental abilities and needs

Play-based lesson plans designed from assessment of learners

A clean, safe and well maintained facility

Low teacher to student ratios which promotes individualized attention and superb attention to detail
It is our belief that every child and family is unique; therefore differentiation, individualization, and flexibility are built-in throughout our programs.
Our "big picture" philosophy fosters children to flourish in a rich learning environment with opportunities to explore, interact, question, and create. But what sets us apart from the crowd can be found in all the little details… keeping parents in the loop of daily lesson plans, a healthy & balanced lunch program, indoor and outdoor play spaces, and a secure & safe environment, just to name a few.
The safety and security of each child is our number one priority. We strive to ensure your child is provided with a clean and healthy environment in which to learn and grow. At Little Genius Academy, our environment is exceptionally clean, organized and well structured.
We provide CPR and first aid training for all of our staff members. Each classroom has an emergency First Aid kit containing emergency action plans, rescue inhalers and EpiPens as needed.
At Little Genius Academy, we believe that children learn by doing and moving. We provide ample space for kids to move and exercise their bodies. Our state of the art, fenced outdoor playground offers an opportunity for children to play safely and freely with sturdy, clean playground equipment and soft landing spaces.
Young children are provided with daily opportunities for neighborhood walks in our safe and secure strollers. Newborns that are not quite ready for our strollers travel in Bjorn carriers during outdoor trips.
With New Jersey's unpredictable weather, we like to take advantage of our safe indoor play space.
Our facilities are safe and secure. We use the key fob entry system, limiting building access to authorized staff members and families only. Individual family key fobs allow unannounced entrance of parents while requiring direct employee assistance for guests and visitors. All major areas of the building including entrances, classrooms, hallways, and playgrounds are equipped with administrator state of the art monitored security cameras.
We understand the importance of communication so that parents are engaged, informed and connected to their child's progress and daily routine. We strive to develop meaningful partnerships with families. To develop this relationship, we take time to make families feel comfortable and respected in our program. We involve families in developing a plan for their child, share valuable information about children's development and progress, and openly communicate, so parents feel engaged and connected. We have an open door policy at Little Genius Academy. Our staff and administration always welcome questions and feedback.
Parents stay connected through:
E-communication via Baby-Connect App

Remind Text Message System

Weekly lesson plans

Frequent informational emails

Monthly newsletters

Parents Advisory Committee
Parent Advisory Committee
With our commitment to a family centered approach to learning and development, we are always looking for opportunities to improve. For that reason, we have created the Parent Advisory Committee.
Involving families in our program is a top priority. This helps children, parents and our staff make the strong connection between home and center. We are an extension of the family, developing a partnership where sharing support, ideas and genuine love for children is of the utmost importance. We encourage parents to visit and participate in school activities.
With our Parent Advisory Committee we appreciate representation from different classrooms so multiple points of view can be discussed and considered. Interested? Talk to your LGA Director today!
Included with your tuition once a week your child will get the following:
Children's Yoga

Professional Music Class

Art Class

Spanish Lesson
​
For an additional fee you can enroll your child in the following programs:​
Stretch & Grow

Rovers Soccer

Black Belt Institute Karate

Metuchen Dance Centre

Fun Bus